Welcome to the
EXPLORE CHICAGO TEAM Portfolio
Who We Are
The Explore Chicago team managed and executed all aspects of an award-winning integrated marketing and social media strategy for the Chicago Office of Tourism and Culture, a not-for-profit agency dedicated to promoting Chicago as a premier leisure and cultural tourism destination. The Explore Chicago team launched the city's official tourism website, www.ExploreChicago.org, in January, 2009, and established itself as an industry leader and innovator in the use of cutting-edge technologies and social media in tourism promotion through an internationally-recognized Explore Chicago-branded presence on Foursquare, Twitter, and other social media platforms.
ExploreChicago.org / Websites
Chicago's Official Tourism Website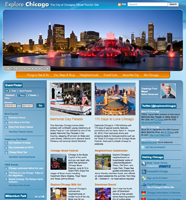 ExploreChicago.org
Awarded 2009 Best Destination Website by North American Travel Jouralists Association
ExploreChicago.org is a dedicated dynamic leisure destination website promoting the best of Chicago to visitors from around the world. Launched in January, 2009, ExploreChicago.org was designed to be a comprehensive tourism resource – with interactive maps and information about Chicago's 77 neighborhoods and thousands of events, tours, festivals, attractions, restaurants, and shops – for both visitors and Chicago residents. ExploreChicago.org logged a record-setting 6.14 million total visits from 214 countries 2011, making it Chicago's #1 tourism website based on traffic volume. View Website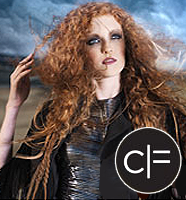 Microsites
"... Explore Chicago, the city of Chicago's official tourism site, has just launched a new page that will instantly make the top of your bookmark list. The Fashion Focus Chicago website will help you keep track of events and news, and it will even help you come up with a plan of action." - Shandi Silver, Refinery29.com
The Explore Chicago team created and managed microsites for all Chicago Office of Tourism and Culture seasonal tourism campaigns, special events and departmental initiatives, including Summer 2011's Urban Excursions, Winter Dance, World Music Festival Chicago, Fashion Focus Chicago, Chicago Greeter, Chicago Neighborhood Tours and many others.
View Web Portfolio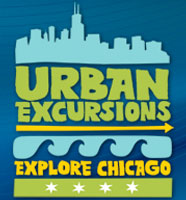 Explore Chicago's Impact
A year-long study by the Nichols Tourism Group determined that Explore Chicago directly influenced $232 million of visitor spending and $4.2 million in local taxes.
ExploreChicago.org received a record-setting 6.14 million total visits from 214 countries 2011, making it Chicago's #1 tourism website based on traffic volume.
Social Media
EXPLORECHICAGO.ORG Social Media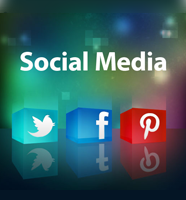 Social Media Platforms
Awarded Communicator Award of Excellence in Social Media, 2011 by the International Academy of Visual Arts
The COTC led the way in award-winning, technologically-innovative use of social media in tourism promotion.  What began in Summer 2009 as a Twitter concierge service to assist visitors with real-time Chicago sightseeing, shopping and dining inquiries soon grew into an integrated social media strategy that leveraged Facebook, Instagram, Flickr, YouTube, Tumblr, and groundbreaking partnerships with Foursquare and SCVNGR to deliver tourism tools, services and promotion directly into visitors/locals' hands.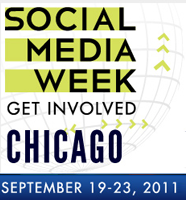 Social Media Week
Explore Chicago was named the top "influencer" in North America for Social Media Week (SMW), September 19 – 23, 2011, a distinction recognizing Explore Chicago's role in shaping the conversations people are having about social media trends and the innovative application of these new technologies in today's social media-driven world.  Recognizing that social media has redefined the ways people travel, gather information, and share their travel experiences, we hosted a series of free guided neighborhood photo tours to demonstrate how cities can use social media in progressive ways.
.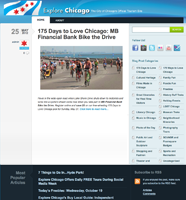 Explore Chicago Blog
Explore Chicago maintained a popular blog that featured weekly articles targeting young professionals and families; seasonal festivals and events; "photos of the day", which offered "authentic" perspectives of Chicago neighborhoods, restaurants, and events by amateur photographers; and other content highlighting and celebrating Chicago's diverse cultural heritage, LGBT Chicago, shopping and fashion, fun for foodies, neighborhood treks, and more.
.
View Blog
General Marketing
COTC marketing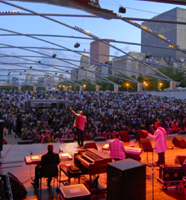 Millennium Park
The Explore Chicago team was tasked with promotion of all Millennium Park programming and initiatives, from ad placements to administration of the Millennium Park microsite (millenniumpark.org), as well as all print brochures and onsite signage.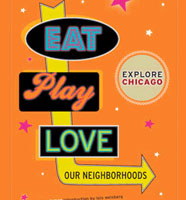 Seasonal Campaigns
The Explore Chicago team designed seasonal campaigns and promotions to attract visitors to Chicago.  These bi-yearly campaigns included several award-winning initiatives such as Eat, Play, Love Our Neighborhoods; Urban Excursions; and Winter Dance.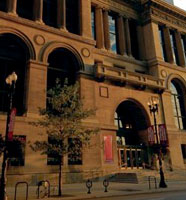 Chicago Cultural Center
The Explore Chicago team was tasked with promotion of all Chicago Cultural Center programming, including hundreds of free music, dance and theater events; lectures; art exhibitions; films and family events each year. Efforts included event calendars, exhibition announcements and design and administration of ChicagoCulturalCenter.org.
Neighborhoods
The Explore Chicago team created interactive maps and printable guides detailing over 2,000 new attractions, events and tours uncovered throughout Chicago's 77 diverse neighborhoods.  These, along with insightful essays, insider tips, videos and visitor planning tools, allowed users to capture the essence of this 'City of Neighborhoods' before they went.
Strategic Partners
Explorechicago.org Partnerships
Awards
Explore Chicago Recognitions
Year after year, Explore Chicago's seasonal campaigns, websites, and social media initiatives have received top recognitions by leaders in the field of tourism promotion. 
Highlights of some of our most recent awards and accolades include:
North American Travel Journalists Association (NATJA) Awards
GOLD AWARD in Visitors Guide
for Eat, Play, Love Our Neighborhoods e-book, 2010
SILVER AWARD in Social Media Marketing Campaign
Explore Chicago Foursquare, 2010
BEST DESTINATION WEBSITE
Explore Chicago.org, 2009
Illinois Excellence in Tourism Awards - Governor's Conference
Best Tourism Marketing Campaign
Explore Chicago: Eat, Play, Love Our Neighborhoods, 2010
Explore Chicago: Take a Neighborhood Vacation, 2009
Best Creative Cooperative Partnership
ExploreChicago.org Airport Technology Lounges Marketing Intiative, 2009
Best Visitor Publication:
Explore Chicago: Eat, Play, Love Our Neighborhoods E-Book, 2010
Best Social Media Marketing
Explore Chicago Foursquare Partnership, 2010
Travel and Leisure's Inaugural Social Media in Travel and Tourism (SMITTY) Awards
Best Use of Social Media Platform, Runner Up
Explore Chicago Foursquare, 2011
International Academy of Visual Arts (IAVA) Recognitions
COMMUNICATOR AWARD OF EXCELLENCE in Social Media, 2011

COMMUNICATOR AWARD OF EXCELLENCE in Marketing Effectiveness in Social Media, 2010

SILVER W3 AWARD - Picture Yourself in Chicago e-postcard, 2009
Publicity Club of Chicago
SILVER TRUMPET AWARD for Special Events
Fashion Focus Chicago, 2012
World Music Festival Chicago, 2012